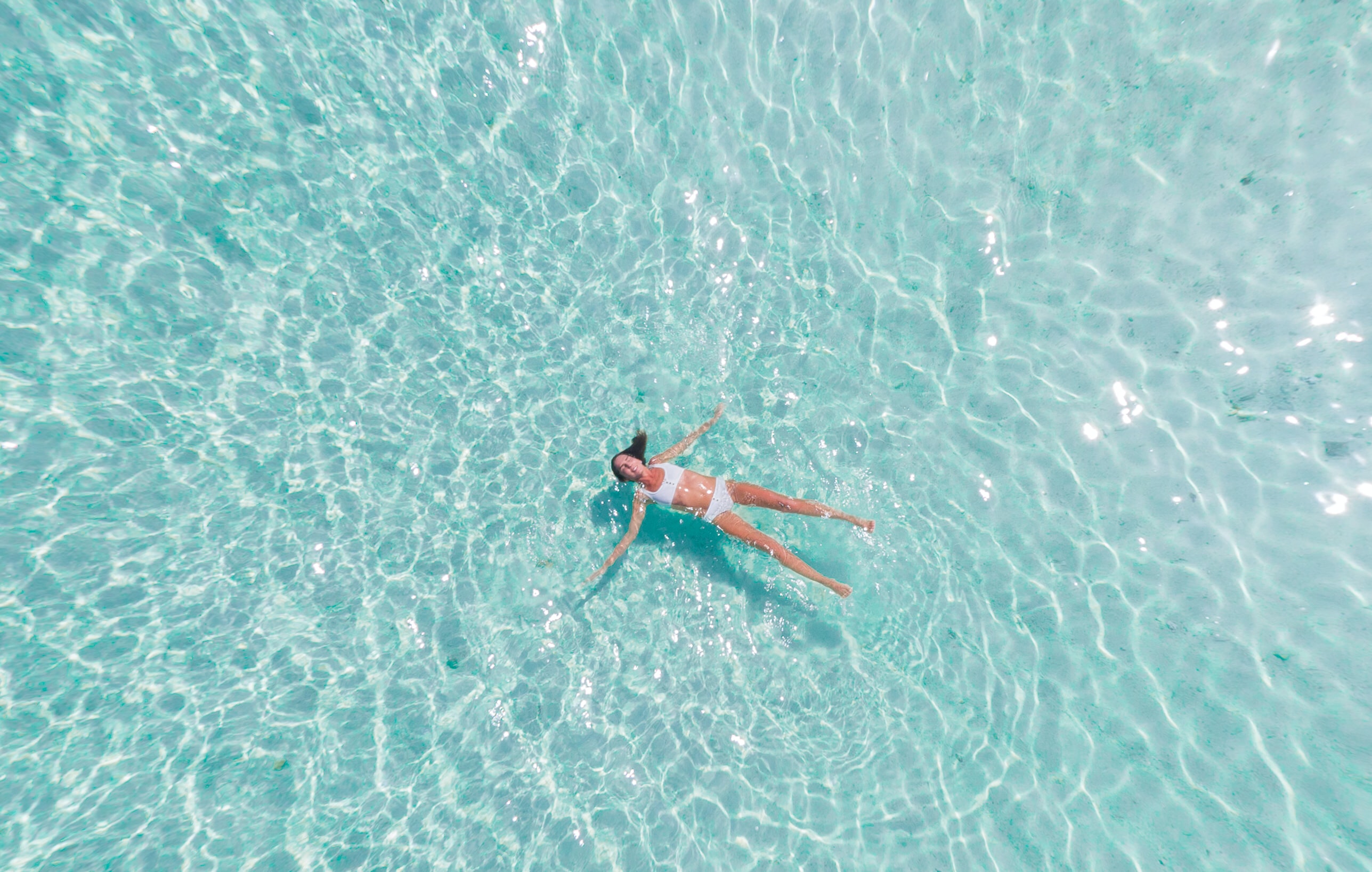 Canadian Non-Nano Reef Safe Sunscreen
Samantha Goodwin
July 10, 2022
Whether surfing at the beach or cottaging at the lake, Canadians love to soak up summer by the water. It may then, be daunting to know that the simple act of putting on sunscreen before jumping into the waves can be harmful to aquatic environments and detrimental to marine life. If you are planning on swimming somewhere other than a swimming pool this summer, here is what you need to know about Reef Safe sunscreens and some Canadian options you should consider.

Common sunscreens work by absorbing the sun's rays and converting the UVA/B wavelengths into infrared (heat). Although they offer protection from the sun, there are concerns about the safety of the ingredients in these sunscreens. Notably, oxybenzone, octinoxate and octocrylene act as allergens, endocrine disruptors, and two of them are carcinogenic. That is just their effects on people! These chemicals have been banned in Hawaii, Palua and Aruba, with several other countries following suit, due to their harmful effects on aquatic life. For example, octocrylene has been shown to be toxic to coral reefs.

A safer alternative to chemical sunscreens is mineral sunscreen. This is usually composed of zinc oxide or titanium dioxide. They form a barrier on the surface of the skin and physically block the sun's rays. The minerals can come in different sizes. Nanoparticles are generally much smaller which allow the sunscreen to be less visible when applied to the skin. They generally do not absorb into the skin, however, they can be dangerous when in an aerosol medium as they can be damaging to the lungs when inhaled. There is conflicting data on their impact on aquatic environments with some organizations cautioning against using them. Non-nano zinc oxide and titanium dioxide are not harmful to aquatic organisms or their environments because they are biodegradable.

Here are several environmentally conscious Canadian brands that offer non-nano and Reef Safe sunscreens:


3acres makes environmentally friendly and healthy products derived from their bee hives in Dunham, Quebec. They produce a 100% bio-based mineral sunscreen from beeswax, coconut, raspberry oil and other recognizable ingredients. The active component that offers sun protection is non-nano zinc oxide. Their sunscreen is safe for oceans and marine life.




Birch Babe makes personal care products free of toxins, ethically sourced, and free of plastic and unnecessary packaging. Their mineral based sunscreen is certified all natural, vegan and cruelty free. Its key ingredient is non-nano zinc oxide which reflects the sun's rays without being absorbed into the skin. It is also made up of coconut oil, avocado oil and shea butter so it's no surprise that the sunscreen goes on creamy like a moisturizer and rubs in clear. It is marine life friendly.




Cocoon Apothecary uses ethically sourced ingredients and makes all of their products in-house to maintain control over the quality of their products. Their skin care line is verified as natural and organic as they have the Ecocert Cosmos Natural or Organic certification. Their sunscreen is mineral based with zinc oxide and titanium dioxide acting as key ingredients offering physical protection from the sun. There is no mention of whether they are in nano form or not, however, the sunscreen does not come in an aerosol form. The sunscreen is non-greasy, moisturizing and made with nourishing sea buckthorn seed oil and pulp extract and shea butter. It is Reef and Water Safe.




Rocky Mountain Soap Company focuses on natural ingredients that are safe, healthy, can be processed naturally and work. In an effort to be transparent with their costumers, they attempt to use recognizable ingredients that are also effective. They aim to make each product with 10 ingredients or less to avoid useless or potentially toxic components. Their vanilla coconut sunscreen is made with non-nano zinc oxide and shea butter. It is Reef Safe so it safe to use in aquatic environments. They offer a summertime collection, with a signature scent, for a limited time. Try the whole collection.




Valley Organic Blends is a family run business in Hanmer, Ontario. They handcraft their products in small batches using mainly vegan, cruelty free, organic and preservative free ingredients. They sell their products locally but they are also available online. Their handcrafted sunscreen is 80% organic and made with only 5 ingredients: cocoa butter, beeswax, non nano zinc oxide, coconut and olive oil. There is no mention if it is Reef Safe but it is made of biodegradable ingredients.


Live Clean products are available in major retail stores. They have built a reputation as a Canadian brand committed to offering plant and naturally derived, eco-conscious products. They abide by a list of standards including: SLS Free, Dye Free, Paraben Free, Cruelty Free, Petrolatum Free, Dermatologist Tested, Hypoallergenic and Certified Organic Botanicals. They offer a variety of mineral sunscreens for the body, face, sport, kids and babies; available in lotion or spray. All of their sunscreens are made with non-nano zinc oxide and titanium dioxide and they are Reef Safe.