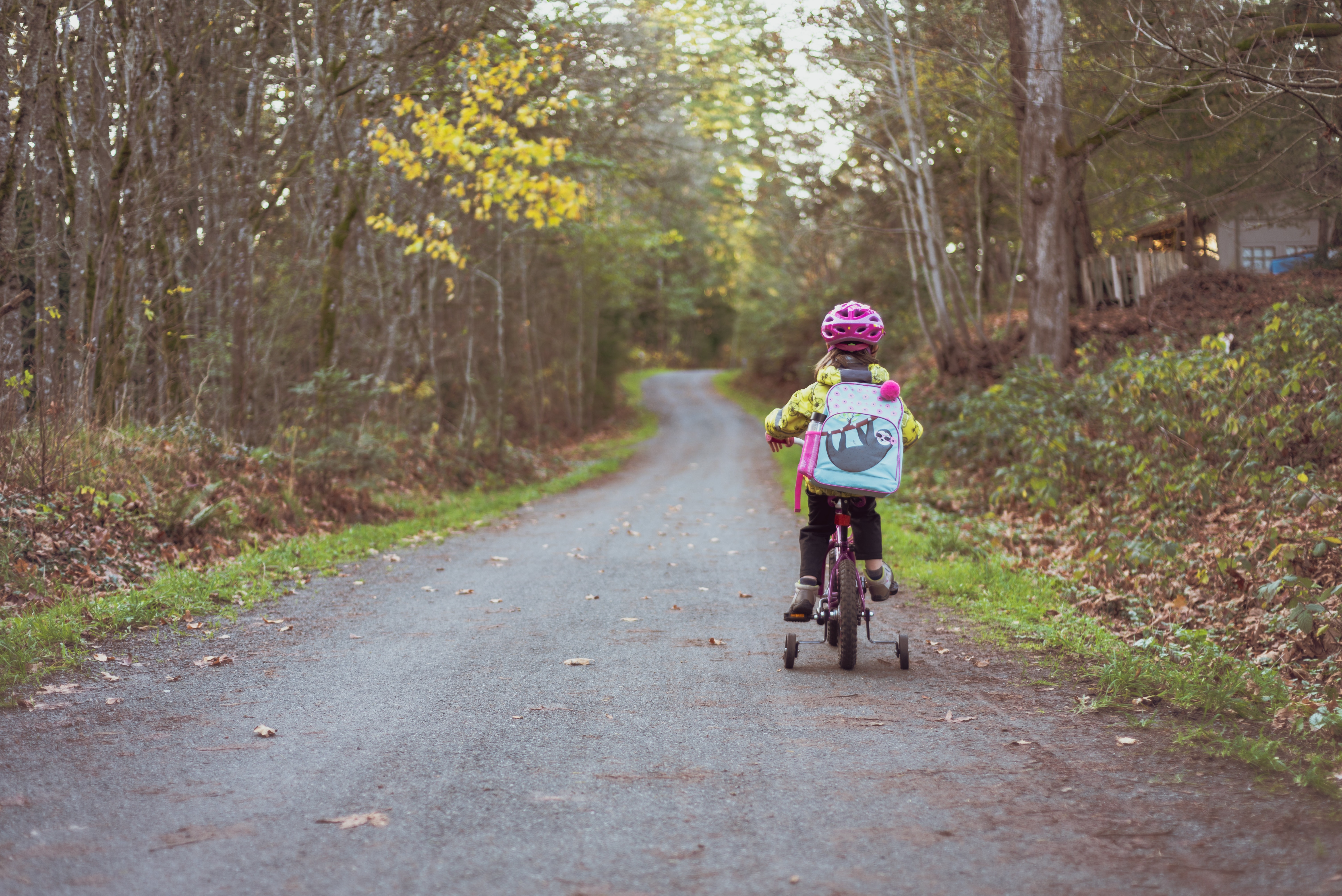 Canadian Back to School Products
Samantha Goodwin
August 11, 2022
"First day of school! Wake up! Come on. First day of school." — Nemo in Finding Nemo. From backpacks to labels, clothes and zero waste lunches, help your little one prepare for their first day of school with this curated list of Canadian brands.

For zero waste lunches and the ultimate in cuteness, see the 3 Sprouts website. They offer silicon bento boxes, stainless steel food jars, lunch and sandwich bags, ice packs and water bottles. Thoughtfully designed for little ones, each product has helpful features. For example, the bento boxes are spill proof, microwave, freezer and dishwasher safe, and plastic free. Each product features an animal image that 3 Sprouts are known for.




Stay hydrated during those busy school days with water bottles from Grosche. They are made of insulated stainless steel to keep drinks cold. Available in smaller sizes designed to fit in a lunchbox or backpack side pocket, these water bottles are leakproof, spill proof and come with a flippy straw. Grosche is a certified B Corporation that champions ethical and sustainable initiatives along with their clean water project. See their website for products and support important causes.




When you send your little one to school with all of their new gear, make sure it comes home again with labels from Mabel's Labels. Personalize labels for everything including clothing, safety products, bag tags, lunch, stationary, sports and shoes to ensure their supplies do not end up in the lost and found. The labels are durable and laundry, dishwasher and microwave safe.




Lavoie is the go to for backpacks, bags and pencil cases. Their bags come in a range of sizes and styles depending on your needs. Many of the bags can grow with your child. For example, a shoe bag for little ones can work as a gym bag for older kids. Their products are colourful and fun without being limited to one age group. Characters, unicorns and trucks are awesome in grade 1 but may not go over well in grade 5. Lavoie bags are eye-catching and come with a lifetime guarantee allowing them to be used for years to come.




HeyFolks offers shoes and apparel for adults and children. They made their way onto this list with their Voyageur Sneakers. These comfortable slip-on shoes are made with a knit upper and grippy sole; great for cruising around the classroom. They contain upcycled and recycled materials and Bloom algae. They are also machine washable.




SoYoung is a female owned lifestyle brand that produces backpacks, totes, lunch bags and pencil cases. Their back to school bundles allows you to select a matching set of bags along with a free matching ice back for the lunch bag. Their bags are made of linen and cotton and are PVC, phthalate, lead and BPA free. They come in cute designs such as Under the Sea, Blue Dino, Spaceman and Groovy Lama.




Designed and handmade in Ontario, Bend & Snap offers hair accessories, jewelry and bow ties for kids. Their patterns and designs are so sweet and would look great on picture day! The back to school line features patterns with pencils, apples and school buses.




Find all of their back to school clothes at Deux par Deux. Speaking from personal experience, their clothes are unique, comfortable and durable. For every age range and season, there is a wide variety of styles to choose from.




Just in time for recess, Vessi has the first ever 100% waterproof kids sneakers. Made with a breathable knit, they are comfortable and supportive like sneakers but they are completely waterproof and machine washable. These vegan shoes allow kids to explore the puddles of the schoolyard whilst keeping their socks dry.






Dalcini Stainless make stainless steel food containers. Designed for easy cleaning and low maintenance, their food containers are ideal for school lunches with zero waste. They are dishwasher safe and come with a lifetime warranty. They make a wide variety of sizes including sandwich size, little snacker and condiment containers. They can be purchased individually or in bundles that fit into one another.