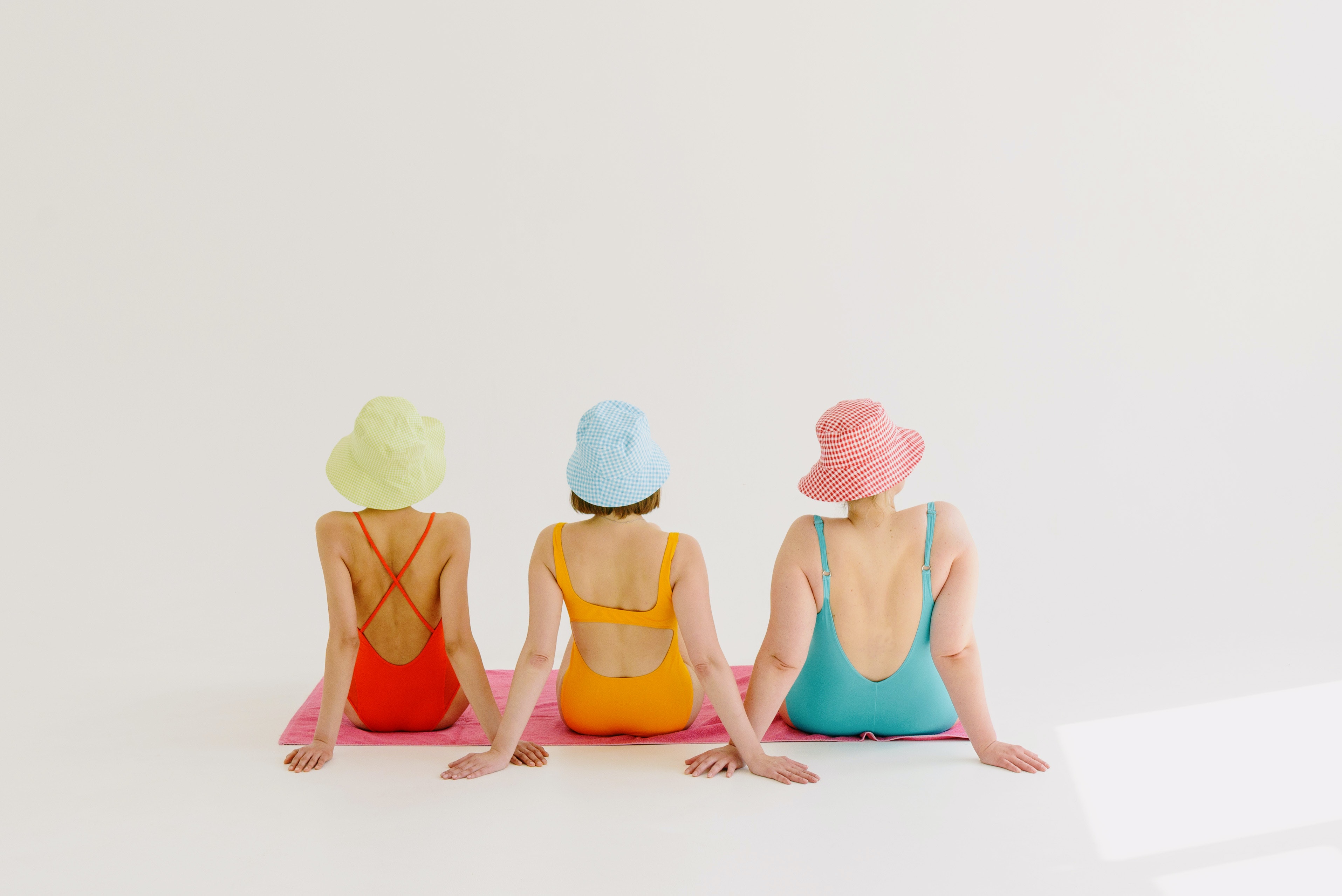 Canadian Inclusive Swimwear
Samantha Goodwin
July 14, 2022
Hedgehogs like to swim. It's true - I googled it. You know what else likes to swim? People. There is a distinct joy attained from jumping into the water on a hot day. You can't swim? Get your feet wet, that's fun too! This joy should be available to everyone, hedgehogs and people alike, regardless of size, shape or body type. Sometimes it can be daunting finding the right swim apparel for the beach or pool. The joy derived from swimming diminished by feeling self conscious in the wrong swimwear. That's why we, at Norther, have selected a list of Canadians brands that specialize in making inclusive swimwear without compromising on quality or style. Go ahead, jump in!

The Bathing Belle motto is "From Boobs to Bum, Bathing Belle makes it fun!". That pretty much sums up their ethos when creating swimwear for everyone. This includes men, women, non binary, kids and people who have found the swimsuit shopping experience difficult. There is even a 'mature belles' line for older women. Standard sizing (S - XL) is readily available and custom sizes are available upon request. Bathing Belle has a wide variety of swimwear styles made with fun and whimsical patterns. There is a retro aesthetic to some cute swimsuits whilst others are very modern.




Based in Vancouver, B.C., Nettle's Tale makes casual swimwear and clothing that is effortlessly cool. A self described ethically made, feel-good bathing suit line offered in sizes 4X-XS, they have something for everyone. They have a wide variety of swimsuit styles including two piece with high waisted bottoms, wrap top with sleeves, and one piece with 'badass' cutout. Nettle's Tale includes the measurements of all of their models so that shoppers can get a sense of how each item will fit.




Mimi & August produces ethically made swimwear, clothing and home accessories proudly designed in Montreal, Quebec. They have never used professional models to showcase their products. At first, they relied on friends and family. This initial choice became a primary part of their business strategy; to create swimwear and clothing for real people. They offer a huge selection of cute swimsuits in one piece, two piece, high neck, low neck, ruffle and more! Sizes are available in XS - 4XL.




Londre Bodywear makes swimwear using simple lines and monochromatic colours. The effect is extremely sophisticated, high fashion looks. They are committed to making flattering and high quality swimsuits. This is evident in their clever designs, including the multiway, which can be adjusted to be worn in different ways. The sizes are offered from XS - 4XL. There is also trans mtf swimwear available through the Kendall Gender X Londre collection. And if that isn't enough, their swimsuits are ethically produced.




Saltwater Collective is built around the premise that inner-confidence and inner-beauty should be celebrated. The founder has created a wide assortment of styles available in sizes XS - 3XL so that everyone can have control over their own look and highlight the best parts of themselves. They offer modern monochromatic swimwear with clean lines. They are committed to sustainable practices and incorporate recycled materials (including abandoned fishing nets) into their fabrics.




Unika Swim is a body positive brand that follows ethical and sustainable practices. They offer a huge (seriously, huge) variety of swimsuit styles in both fun patterns and single colours in sizes XS - 4XL. You can mix and match to suit your needs. If you are still not satisfied, they offer custom made bathing suits. They can make anything from a string bikini to a rashguard in a choice of over 300 fabrics. The swimwear is made by hand in their studio located in Toronto, Ontario. Both in person and online fittings are available.




Minnow is an independent swimwear label based in Toronto, Ontario. They have their own designs as well as several collaborations with artists resulting in unique and fashion forward styles. High-performance function and diversity of the human form is taken into account with each piece allowing their wearers to feel confident and comfortable. Sizes range from XS - 3XL. Minnow strives to adhere to environmentally friendly practices by minimizing waste from their production process.