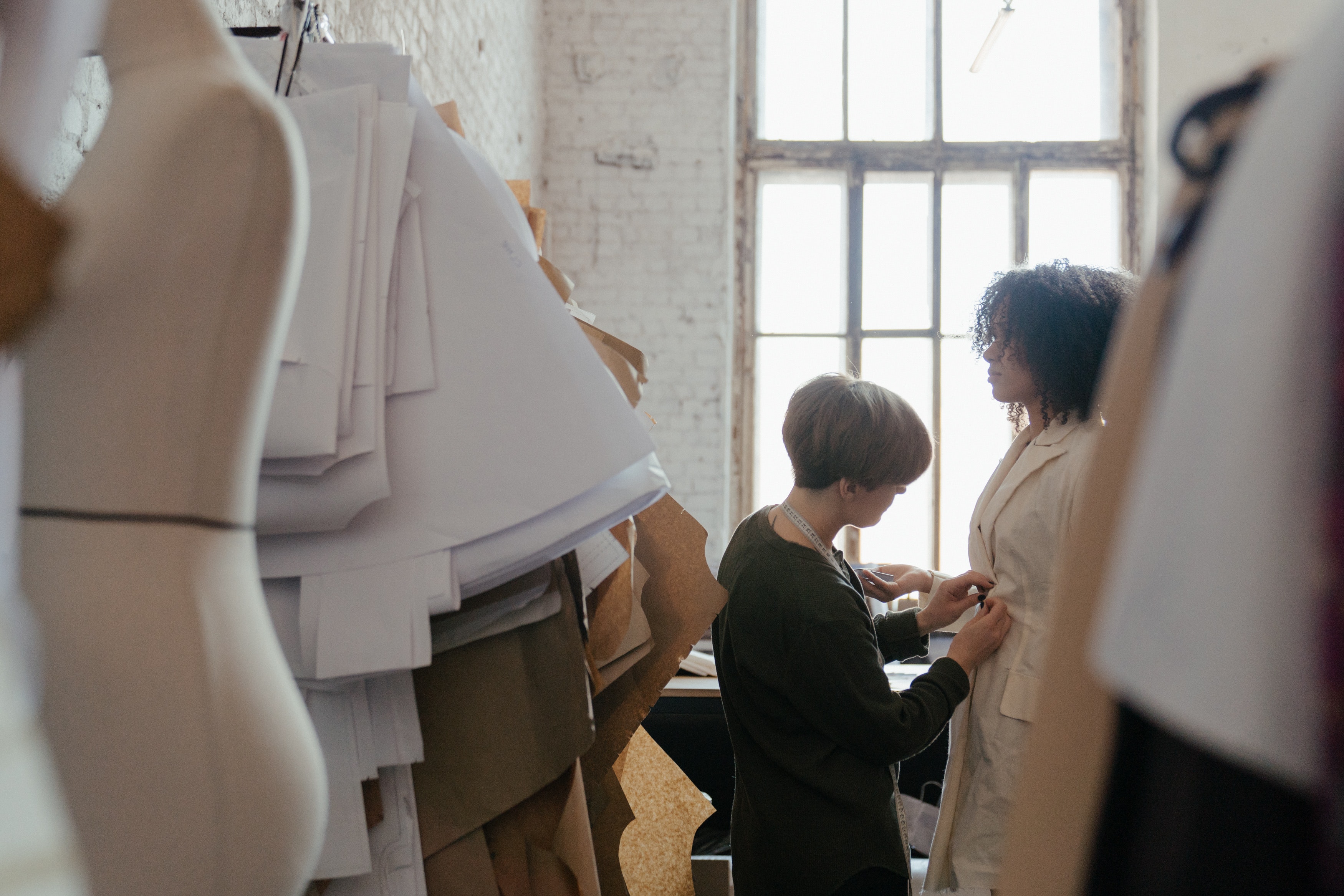 Canadian Ethical Women's Clothing (some business some casual edition)
Samantha Goodwin
August 9, 2022
Where do your clothes come from? The most likely answer is from a globalized supply chain across the world. If it is made of cotton then there is a good chance it was originally grown in the USA. The raw cotton would have been shipped to countries such Columbia, Indonesia and Bangladesh where machines in spinning factories turned it into fabric. It would have then been washed and dyed, polluting local water sources. The next stop would be likely be China or Bangladesh again, where garment workers would cut and sew the fabric into clothes.

4 million people in Bangladesh work in the garment industry where they receive the lowest wages in the world (approximately $80 US per month). Bangladesh is a developing country and its people, primarily women, are dependent on the garment industry for jobs but are then exploited with low wages, long hours, unsafe working conditions and no government safety net. Garment working has been likened to modern day slavery given that workers are not paid a living wage for unsafe work.

The fashion industry primarily utilizes globalized production whereby the making of clothes is outsourced to low cost economies with low wages. Executives and shareholders of major brands make the decision to keep this status quo in order to sell as many garments as possible and maximize profits for themselves all while exploiting the environment and garment workers.

The fashion industry is a 3 trillion dollar industry. This begs the question: Why can't essential human rights be protected? Does the status quo dictated by executives and shareholders of major brands have to stay? Here are Canadian brands that have answered 'No' to this question. These brands are transparent in where their clothes are manufactured and the subsequent working conditions of their garment workers. They adhere to labor standards and prioritize safety, health and fair pay.

Anne Mulaire clothing is entirely made in Canada. The fabrics are milled and knitted in Ontario while the clothes are designed and manufactured in Winnipeg, Manitoba. Anne Mulaire uses a made-to-order small batch approach so that clothes are only made when necessary. They partner with Fair Trade Certified factories that provide safe working conditions, living wages, and a pollution-free environment. The artisan dressmakers and skilled seamstresses responsible for making the clothes are even featured on their website. Anne Mulaire offers casual, active and workwear.




Marilyn Cobban, the designer and owner of Blue Sky Clothing Co. started sourcing fabric and manufacturing clothing in Indonesia where, she says, she worked with the same people for over 20 years and they prospered together. Later, she expanded to Northern China to be closer to bamboo for material. The sewers work only for Blue Sky and all the garments made are Fair Trade along with the working conditions and pay. Browse their site for casualwear and workwear.




Based in Vancouver, B.C., Decade Studio's clothing is made in Northern Portugal. Their factory is run by a family that have hired a small team of highly skilled artisans. Everyone is paid a living wage and their safety and health is accounted for and respected. The factory shut down during Covid to prioritize health over business. Decade Studio specializes in denim and casualwear.




Encircled is based out of Toronto, Ontario. They partner with local factories to oversea the production process and ensure that their skilled garment workers are treated with respect, have a safe and positive work environment and receive fair wages. They adhere to the Ontario labor laws (which would be the Ontario Employment Standards Act) as well as their own Ethical Code of Conduct which is available on their website. Also on their website, is information about each of their factories, the people who work in them and the specific products they produce. Encircled is a go-to for workleisure (their word, not mine).




Franc is a certified B Corporation meaning that they meet high standards of social and environmental performance, transparency and accountability. Their two factories are located close to their head office in Toronto, Ontario. They make certain their workers are treated well and paid a fair wage as per Ontario employment standards. The salaries are even posted on their website. Regular site visits allow the owners to ensure positive working conditions and foster a relationship with employees. See their website for leisurewear and basics.




Named for Alexandra Kollontai, the first woman in history to become an official member of a governing cabinet. She worked to improve the social status of women in the Soviet Union. Inspired by its namesake, Kollontai applies her ethos into their business practice. All of their clothing is made on premises in Montreal, Quebec and they prioritize a healthy working environment for all of their employees. They offer casual, leisure, work and night out clothing.




Everything from milling and dying the fabrics to cutting and sewing the finished products are done within 50 km of Miik's head office in Toronto, Ontario. Although it is more costly to manufacture clothing at home rather than overseas, Miik believes the benefits outweigh the costs. By manufacturing in Canada, they can ensure a safe and respectful working environment for their employees in accordance with Canada's stricter labor laws. Other benefits include a smaller carbon footprint, overseeing the quality of their clothing, and supporting local businesses. See Miik for casual and workwear.



Smash + Tess uses the on-demand small batch approach when producing clothing in their part to engage in slow fashion. They ensure their clothes are made in a fair and safe working environment as they are made local to their head office in Richmond, B.C. See the Smash + Tess website for cool casual and comfortable clothing.




Smoking Lily's clothes are designed, sewn and silk screened in-house on their premises in Victoria, B.C. Their team uses a hands-on low tech approach to producing their clothes. They produce zero fabric waste by using excess fabric to make children's clothing, accessories or stuffing for cushions. See their website for unique casual styles with a sense of humor.