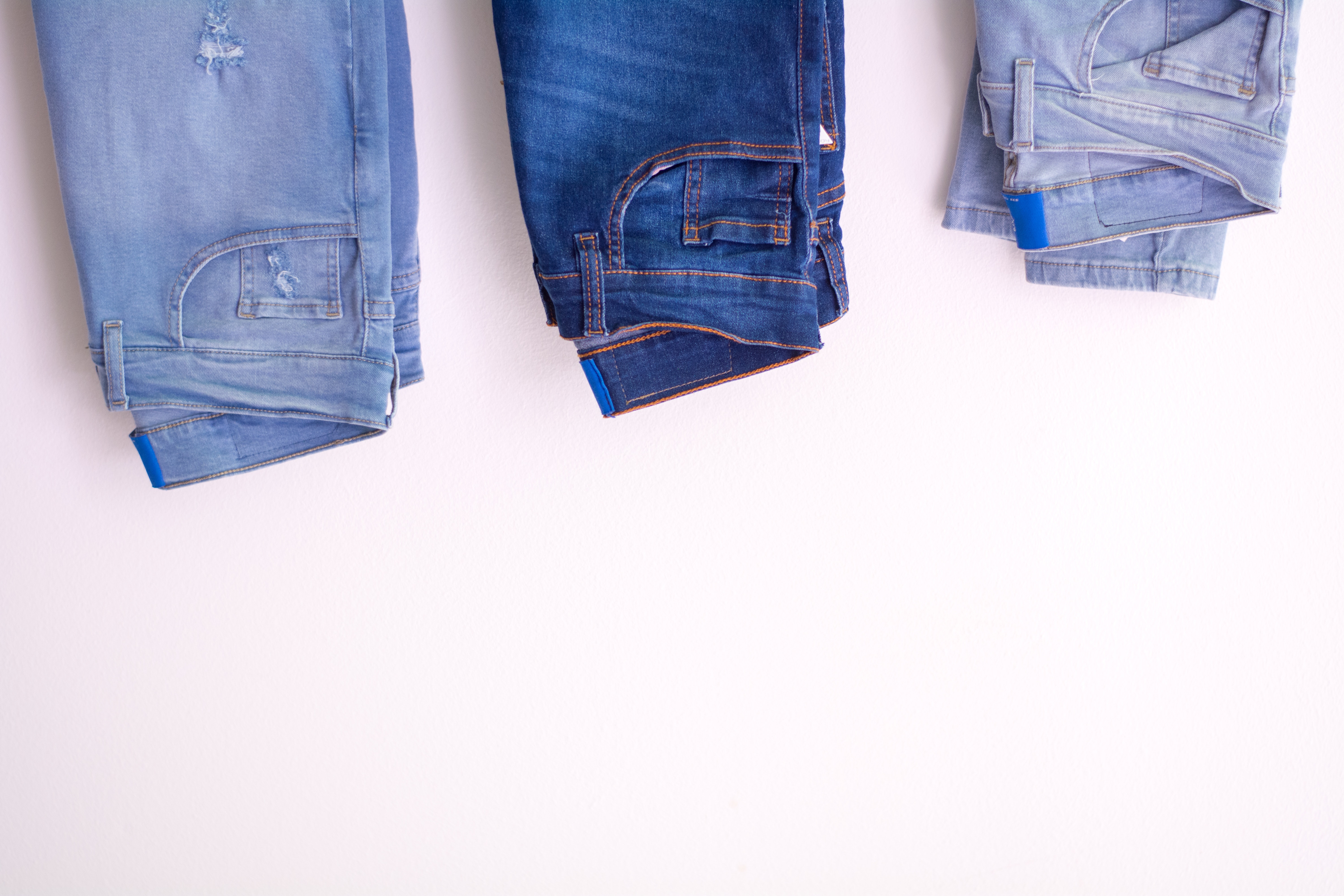 Canadian Made Jeans
Samantha Goodwin
August 3, 2022
Every Canadian knows that cooler weather is just around the corner. Shorts and summer dresses are on borrowed time, and soon you can start thinking about your other wardrobe - the fall one. A vital component of that wardrobe? Jeans of course. You can't make a Canadian tuxedo without them. Here are some exciting and diverse Canadian denim brands that offer on-trend jeans such as wide leg, flare, boyfriend and relaxed fit.

Based out of Montreal, Quebec, BODYBAG by jude originated as a label for ravers and clubbers in the 1990s. It evolved into a brand for young professionals but still maintained its edge. The result is innovative and stylish designs showcased on quality fabrics and natural fibers. See their site for the Rockaway High Waisted Jeans with Wide Legs, the Northstar A-line Skirt as well as their Tofino Denim Culottes. These pieces are versatile enough to be worn out with friends or in the workplace.




For wide leg and relaxed fits reminisce of the 1990s, try Kotn's denim line. Here you will see lighter washes and a modern twist on the old skater look. Kotn is a certified B Corporation that designs its pieces in Toronto, Ontario and then ethically makes them in Egypt and Portugal. Each step of their manufacturing process can be traced to ensure accountability. They use natural fibers that can biodegrade at the end of their lifecycle.




Started in Montreal, Quebec, Lola Jeans makes denim with a commitment to sustainability. Their signature stretch denim is made from 80% recycled cotton, 18% Tencel TM Lyocell derived from sustainable wood sources, and 2% Lycra. Tencel is naturally soft, breathable and ideal for sensitive skin. It is also biodegradable. The result is comfortable, stylish jeans with a minimum impact on the environment. See their website for a variety of wide leg, bootcut and flare jeans.




Pretty Denim offers highly stylized tailored pieces that are intended to be timeless. Their tapered jeans with front folds and pleats are certainly a standout. They are a nod to the current high waisted jeans trend but manage to be a style all their own. Denim shirts are also available. They are a throwback to the 1960's mod: the style is in the cut.




Naked & Famous Denim uses Japanese raw denim, specifically that from Okayama, because it is amongst the best in the world. It is processed using traditional techniques so that it will conform to the wearer. It will fold, crease and fade depending on how it is worn thus allowing the wearer to imprint themselves into the jeans. Naked & Famous Denim routinely bring innovative new materials into their jeans such as glow-in-the-dark, cashmere blend and rainbow fade. The cut and designs are all Canadian. You can choose anything from skinny to boyfriend to max (their take on mom jeans) to classic straight leg. The Japanese-Canadian collaboration results in a very clean look.




Triarchy is built on the principles of sustainability and accountability. Their denim is made from 100% certified organic cotton. The indigo colouring is achieved through state of the art ozone washing and nano-bubbles while the distressed look is obtained through lasers. These techniques minimize the environmental impact of producing the jeans whilst creating a product that people will want to wear. See their website for a wide variety of on-trend jeans including tapered, high waisted, wide leg, flare, distressed and relaxed. You will also find entirely new designs such as synched ankles and denim mixing.




The first step in reducing Yoga Jeans' ecological footprint was to design and manufacture their jeans locally; sourcing many of their materials from within Canada and the USA. Their jeans are 100% Canadian designed and manufactured in St-Come Linière, Quebec. Modern techniques such as laser technology combined with enhanced productivity allows them to reduce water consumption and lower their carbon footprint. As the name suggests, Yoga Jeans offers comfort as well as style. Their 4-way stretch, non-gapping waistband and shape memory technology ensures the jeans hug you in just the right places. See their website for wide leg and relaxed fits along with the more traditional tighter fits.




Denim Forum is a line of jeans by Canadian retailer Aritzia. Available in major Canadian shopping malls and online, they always have trendy and well made clothing on offer. For this season, the majority of jeans have a light to medium rinse in styles such as loose, wide leg, flare and straight cut. It's definitely worth a look for back to school shopping.