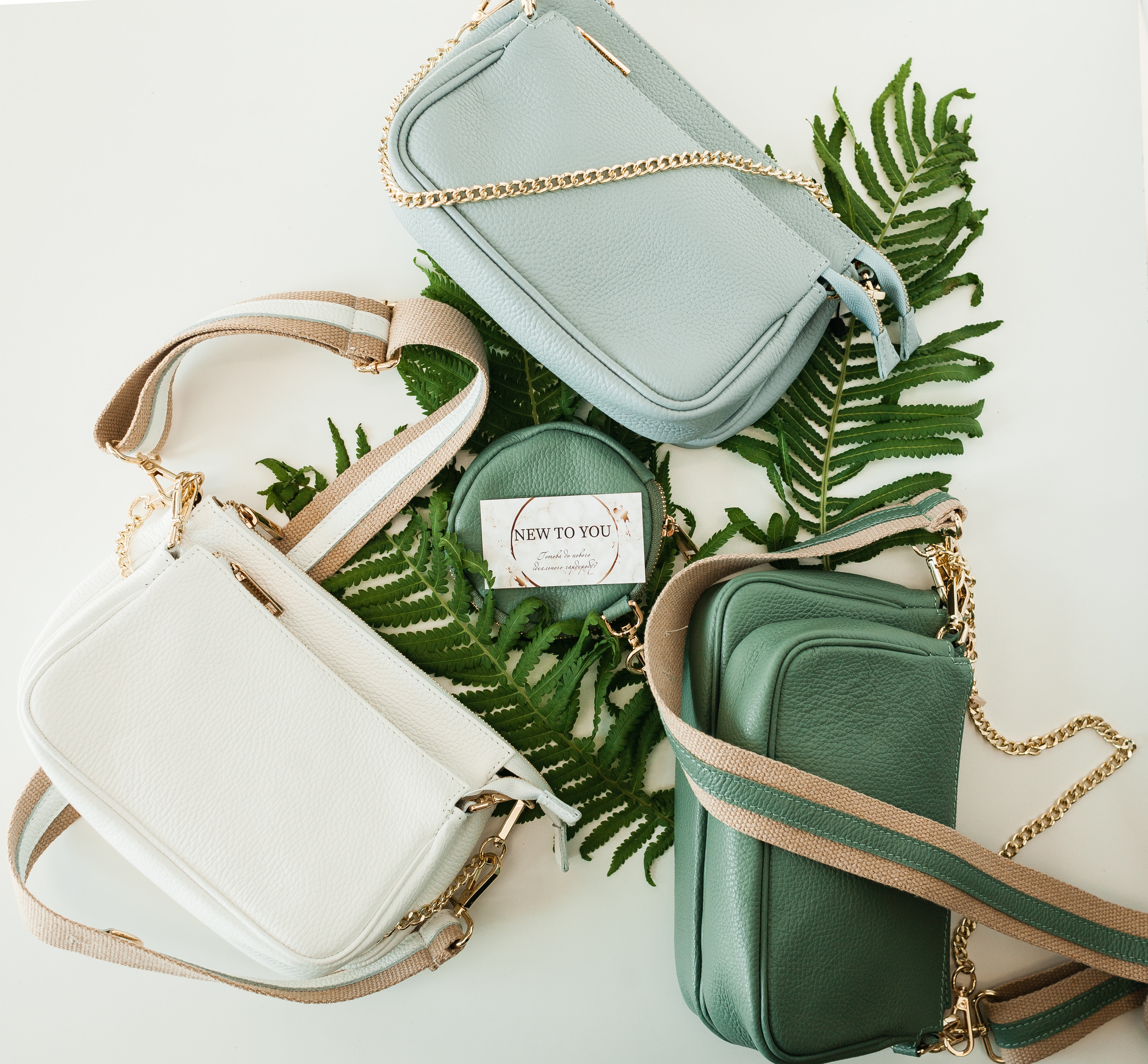 Canadian Upcycled Bags
Samantha Goodwin
June 3, 2022
Fashion with a conscience. Read below to find Canadian brands that create an assortment of bags made from repurposed materials. Here, you can support businesses that find innovative ways to reduce waste and promote a sustainable economy.


Bedi is a Canadian brand based in Montreal that creates handmade apparel right here in Canada. Their pieces are created with innovative materials that minimize waste. They have created proprietary fabrics from regenerated fish nets that are extracted from the ocean. They make bags from upcycled leather from former airline seats and then use discarded seat belts from the automotive and aviation industries to create webbed straps and accent details. When upcycled materials are not available, they try to use locally sourced and sustainable alternatives.




Veinage designs and manufactures fashion modern accessories that have a vintage feel. Everything is carefully handmade in Quebec using recycled wood, textiles and leather. Veinage puts an emphasis on "simple" through their geometric shapes, lines, and clean designs. They create versatile pieces that look great on an evening out or at work.




Echos in the Attic believes fashion doesn't have to be destructive and wasteful. They make a line of signature bags that are handmade in Canada from upcycled materials in small batches. At the time of writing, they are diverting 250lbs per week of fabric that is bound for the landfill and repurposing it into signature, original, cross-body flatbags, slingbags, handbags and totes. They even pass their waste fabrics on to local artists and craftspeople, or recycle it.



Terra Organic is a wife and husband owned business based in Campbellville, Ontario. They make bags using artisan fabrics that embrace the irregularities and variations that come with hand-dyed fabric. They intentionally size their products so that no fabric is wasted.



Mariclaro makes bags from repurposed vintage automotive interiors and aviation materials. All of their bags are handmade in their studio in Snow Road Station, Ontario. Mariclaro has also made merchandise for such big name brands as Mercedes Benz, Air Canada, Alaska Airlines and TEDx Talks.



Roncy Packs was created by a mother and her two daughters in Toronto during the summer of 2020. They make handcrafted fanny packs using locally sourced, upcycled materials. They source their materials locally from a variety of places including upholstery/drapery stores, a nearby textile recycling facility, thrift shops, trades, and community donations.
Cognizant of minimizing waste, even their scraps get pieced together to make patchwork fanny packs, mini-wallets and cardholders.


MYTAGALONGS makes bags that are intended to help people stay organized. With an assortment of smaller bags that fit into larger ones, customers can access their possessions quickly without the dreaded deep dive to the bottom of the bag. MYTAGALONGS has collection of bags made from recycled plastic bottles.



Savoia Handbags contributes to eco fashion by using a variety of recycled fabrics to make handbags. Each piece is handmade. Savoia Handbags is Canadian based but Italian inspired.