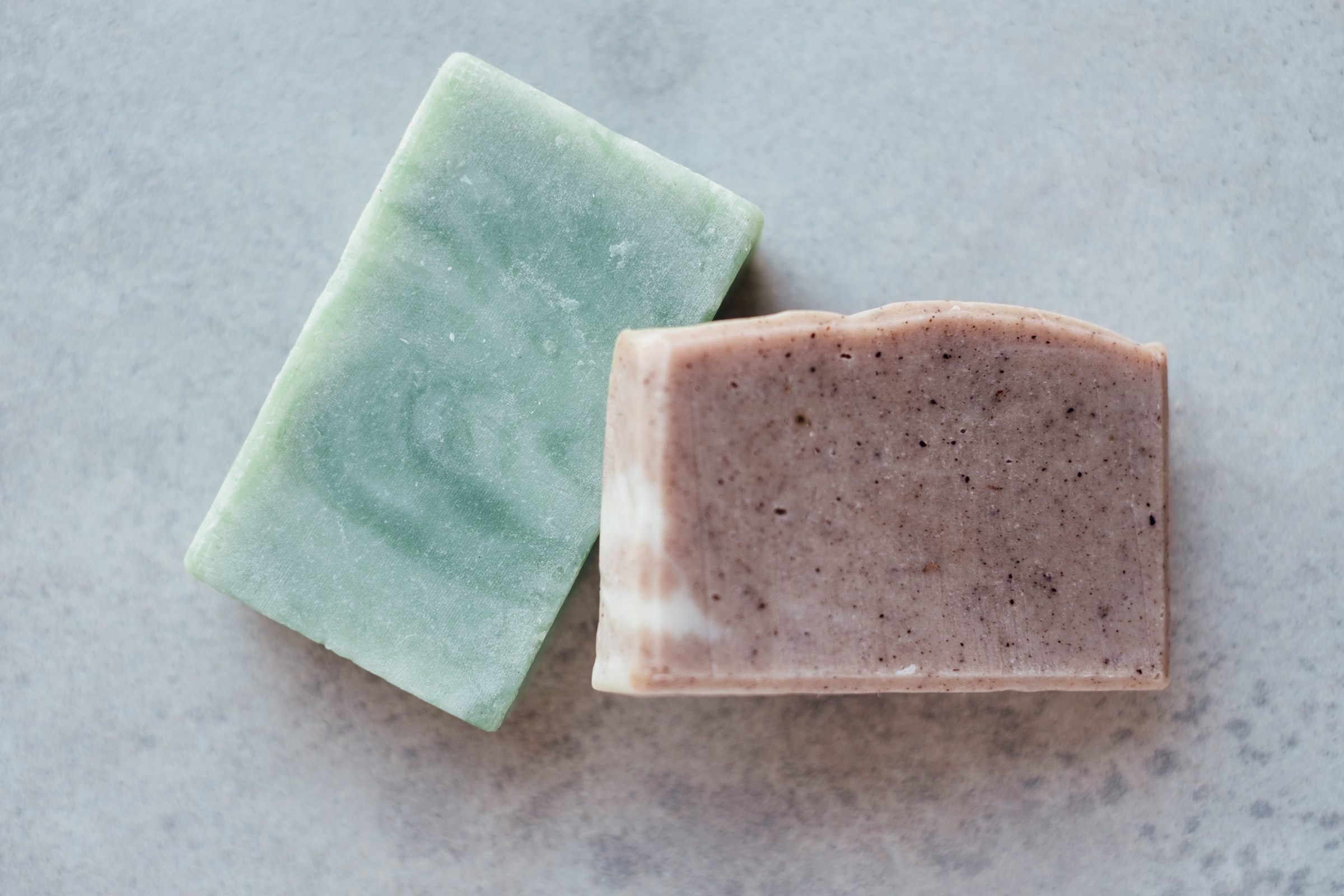 Canadian Bar Soap
Samantha Goodwin
May 6, 2022
Often overlooked but essential for head to toe cleansing, bar soaps are the staple component of the shower. The issue is that many of soap's attributes that we associate with cleanliness, actually come from toxic ingredients. Soap's lather often comes from Sodium Lauryl Sulfate (SLS) which is an irritant. SLS is often contaminated with 1,4 dioxane, a known carcinogen. The smell of soap often comes from the addition of fragrance that can act as an allergen. Phthalates are used as a solvent and fixative in fragrances. Phthalates have been shown to damage organs and impede the development of male embryos.

We, at Norther, have found a collection of unique bar soaps made from eco conscious and natural ingredients. As you read through the descriptions below, you will find that each brand philosophy is dedicated to producing natural, plant based and sustainably sourced products free of toxic ingredients. Best of all, they are Canadian made. If you are going to shower anyway, do right by your skin with Canadian soap!



Anto Yukon is a Yukon-based bath and body company. They proudly produce their soaps and personal care products using local wild ingredients, including wild rose petals, rosehips, arnica, fireweed, and glacial silt. All of their products are free from parabens, phthalates, petroleum products, artificial fragrances and dyes, so you can be sure you're treating yourself with only the best natural ingredients. Anton Yukon also features some of the nicest packaging we've ever seen. Each soap is artfully packaged with artwork from Canadian artist Meghan Hildebrand.



The owners of Crate 61 Organics created the brand in their kitchen. Intent on making pure and natural body care products for their own family, they soon spun their enterprise into both a local and international success story. All of their products are ethically sourced and environmentally responsible.



Maison Apothecare skincare from Oakville, ON makes small batch body and skincare products. They focus on sustainability through environmentally friendly products and packaging. Soap products with names like True North, Niagara-on-the-Lake, Bloor West Village and Canadian Garden are intermixed with Pumpkin Spice, and Argan & Mint.




Woods & Mosses is based in Montreal, Quebec. The goal of the artisan behind the business is to showcase the benefits of natural ingredients and to create quality care products without the use of harmful chemicals. Each soap bar looks unique and offers a different odour and health benefits. With such a wise variety of products, there is something for everyone!




Based in Canmore Alberta, Rocky Mountain Soap Company handcrafts 100% natural personal and beauty care products from simple, safe, natural ingredients. Their philosophy is 'less is more.' In doing so, they use recognizable ingredients such as mashed fruits and vegetables, dried botanicals and essential oils. In addition to cleansing bars such as Fennel & Coal Soap, Juicy Orange Soap and Litsea & Rosehip Oil Soap, they also offer Shampoo Bars, Shave Bars, Baby Bars and Stain Remover Bars.




Family owned and operated in Windsor, Ontario; Swinging Soaps aims to combine gentle bath products for skin sensitivities with fun and whimsy. Their bar soaps are made with vegetable glycerin which provides a rich lather that hydrates skin as it cleans. They have loads of cool varieties such as Cotton Candy, Chai Tea Latte, Baby's Breath and Coppertone Suntan. Another great feature is that costumers can choose between a lighter scent or regular scent.





Canada-based but available in 55 countries, Attitude produces personal care and home cleaning products using clean and natural ingredients. Their approach is to reduce human impact on the environment by adhering to eco-conscious standards. They are 100% vegan, cruelty free, certified by PETA , ECOLOGO and the Environmental Working Group (EWG). In addition, they use biodegradable packing and bulk sizes in order to reduce the amount of plastic used.
Their bar soaps offer a rich hydrating lather and come in a variety of scents such as Sandalwood, Herbal Musk, Orange Cardamom and Sea Salt.





Inspired by their new roles as parents, the founders created &Better to make products that care for people and the planet. &Better makes bar soaps (including shampoo bars and face cleansing bars) geared towards men's needs. Their soap bars exfoliate, hydrate and nourish the skin. They use hand-harvested organic, and sustainably grown shea butter and essential oils. The soaps are then powdered with kelp and pumice. Try it for yourself or the man in your life.





When it comes to safe and natural ingredients, Buck Naked Soap Company Inc. has done its homework. Their website provides a breakdown of the 'dirty dozen' of harmful ingredients commonly found in skin care products. They are committed to being chemical free by using only pure, natural ingredients. They are certified cruelty free and vegan by PETA and are part of the Global Shea Alliance. They offer fun and unique soaps such as Canadian Balsam Fir + Lavender, Coffee Start Up Soap, Cranberry + Mint Soap and Drunken Soap.





Want to get clean with actual iceberg water? East Coast Glow is based in Bonavista, Newfoundland and Labrador; beside the Atlantic Ocean. They have access to prehistoric icebergs and add the pure ancient water to their personal care products. Combined with plant based ingredients locally sourced from the rugged landscape of the east coast, the iceberg water is used to make natural skin tonics, essential oils and plant oils, butter and waxes. Their selection of bar soaps in no exception. They offer an Iceberg Infused Bar Soap line with such varieties as Lemon Meringue, Spiced Fresh Maple Sap, Port Rexton Brewing Co. IPA and Newfoundland Christmas Cake.