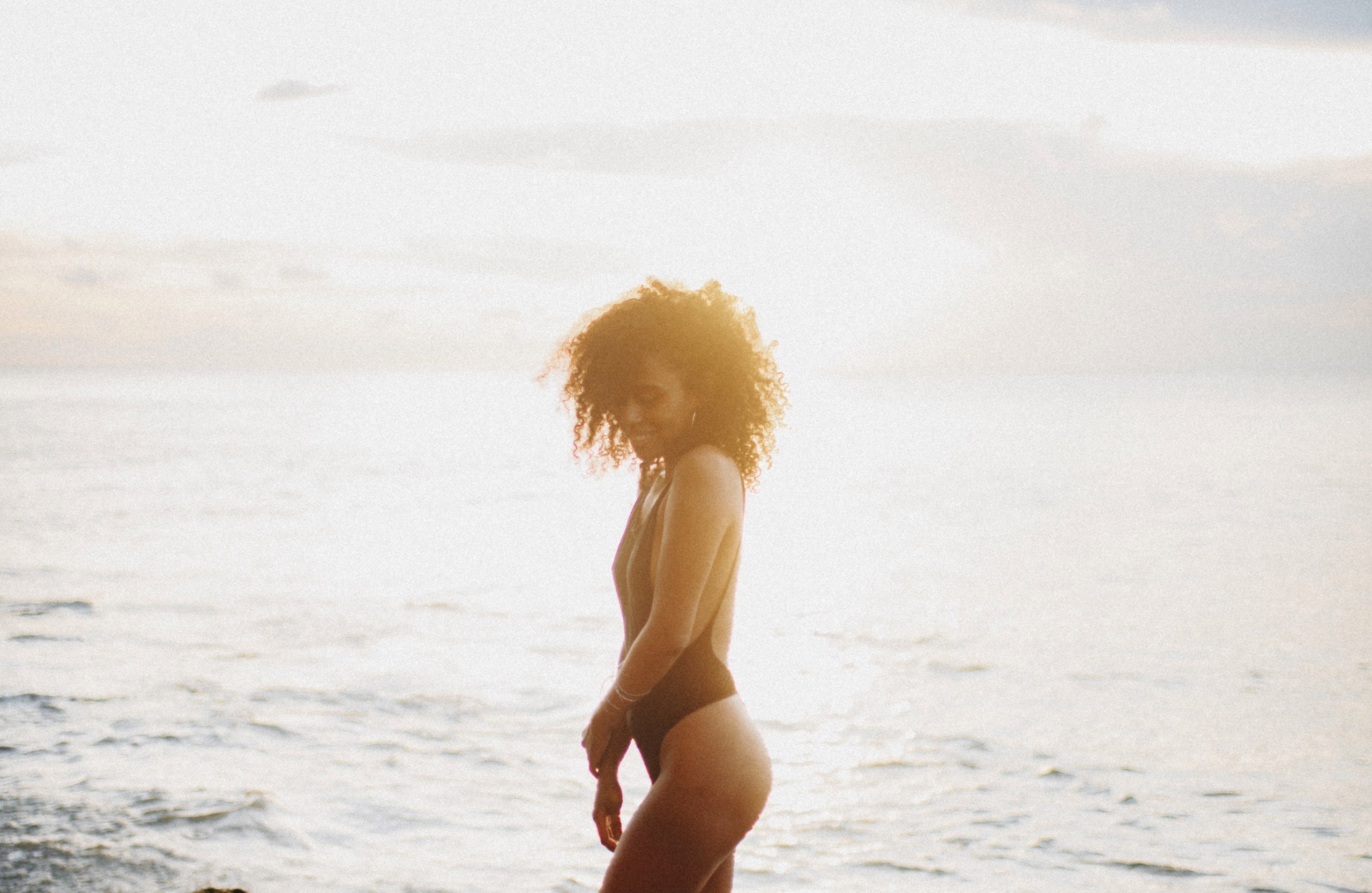 Canadian Stylish Swimwear
Samantha Goodwin
August 1, 2022
Even though our summers are short, Canadians know how to make the most of them. Go to any beach or pool and you will see Canadians living their best lives and looking good in the process. How? You ask? By shopping from the treasure trove of talented Canadian swimwear designers. From the timeless one-piece to head turning cutouts, there is something for everyone, even you. Some of the brands featured in our list come from established labels and some come from independent up-and-coming designers. Read ahead and discover your next style.

Inspired by surf culture, the creators behind June Swimwear sought to make swimsuits that could withstand active days at the beach. They offer an entire Just Swim line intended for water activities such as yoga, swimming or surfing. Make no mistake, the bathing suits still manage to be stylish and comfortable. There is also a wide variety of bikinis and one pieces with on-trend silhouettes that would look good at the beach or a pool party. They come in monochromatic, ditsy floral and tropical patterns in high waisted or cheeky bikini bottoms and bandeau, triangle and sporty tops.




Anna Kosturova is based in Vancouver, Canada. No doubt inspired by the ocean, her designs have a vintage and bohemian aesthetic. Anna makes striking sustainable crochet and silk tie-dye creations. Her pieces are handmade by generational artisan families ensuring quality and a commitment to slow fashion. High style, her swimsuits have been featured on the cover of Sports Illustrated. The monokini line is definitely a standout.




As a feminist, Beth Richards seeks to create inspirational images of women that celebrate their beauty without exploiting their bodies. She strives to provide high quality, well fitting bathing suits that will help them feel empowered and confident. Beth Richards offers a wide assortment of styles and prints. They are eclectic but still manage to be polished at the same time. There are plunging V-neck, single shoulder, traditional, cutout and frilly one pieces, available in monochromatic or floral designs. There is every combination of two piece including halter tops with mesh detail, bandeau and triangle tops. You need to see her website to fully appreciate the range of styles.




Thief & Bandit are known for their recognizable prints. They create sporadic and lively patterns intended to stand out. Their fabrics are printed, by hand, on organic textiles and then hand sewn into unique pieces. Bold patterns on simple two piece swimsuits as well as high waisted bottoms paired with bandeau tops, puff sleeves or bikini tops create a wild spirited and unusual look. And yes, those are shrooms on the bathing suit below.




Denude Swim offers timeless minimalistic swimwear designed to accentuate women's natural curves. Their swim wear line is made with the purpose to empower women. Their vision is to break stereotypes and borders by offering inclusive and versatile swimwear. Denude Swim's pieces are high quality, double layered swimsuits designed and manufactured in Toronto, Ontario. Their one pieces are primarily monochromatic. There are a variety of designs including asymmetrical, cutout, strapless, wrap-around straps and high cut.




SHAN is known for luxury clothing designed and manufactured by experienced craftspeople in Laval, Quebec. They offer made-to-measure swimwear as well as ready-to-wear. SHAN approaches swimwear as it would evening dresses, with a focus on quality material, high end design and exceptionally involved construction. Their swimwear and resort wear would be perfect for a luxury beach getaway.




Imagine Perry is a family run business offering fun and effortlessly cool bathing suits for women, children and babies. Mother of 3, Lena Shaw sought to find swimwear with the following criteria: stylish, the right cut and sustainably produced. When she couldn't find what she was looking for, she created her own and Imagine Perry was born. Her styles have a sweet look to them with patterns such as polka dots, stripes, gingham and floral on adjustable, fully lined one piece and two piece designs. The same patterns are available in children's swimwear so that you can twin with your mini-me!




Bikini Empire makes flirty swimwear for body confident women. Whether taking their inspiration from Palm Springs in 1967, 1950s pinup girls, or burlesque dancers from the 1930s, Bikini Empire manages to be retro with a modern twist. There are one pieces available but as the name implies, bikinis are their bread and butter. Explore options such as black velvet, orchid corduroy or shimmery gold with a ruffle. Bikini Empire is committed to following environmentally sustainable practices and ensuring the health and well being of their workers through ethical working conditions.




The founder and designer behind Teeny Weeny Bikini co. grew up as a cottager on Lake Rosseau in Muskoka. Suffice to say, she decided to stay in Rosseau and start her own swimwear brand. The swimwear is intended to be comfortable, vintage inspired and flattering. There is an eclectic mix of tube tops, knotted tops and halter styles. The bottoms range from high waisted, shorties and high cut string bikinis. All are perfect for a weekend at the cottage.