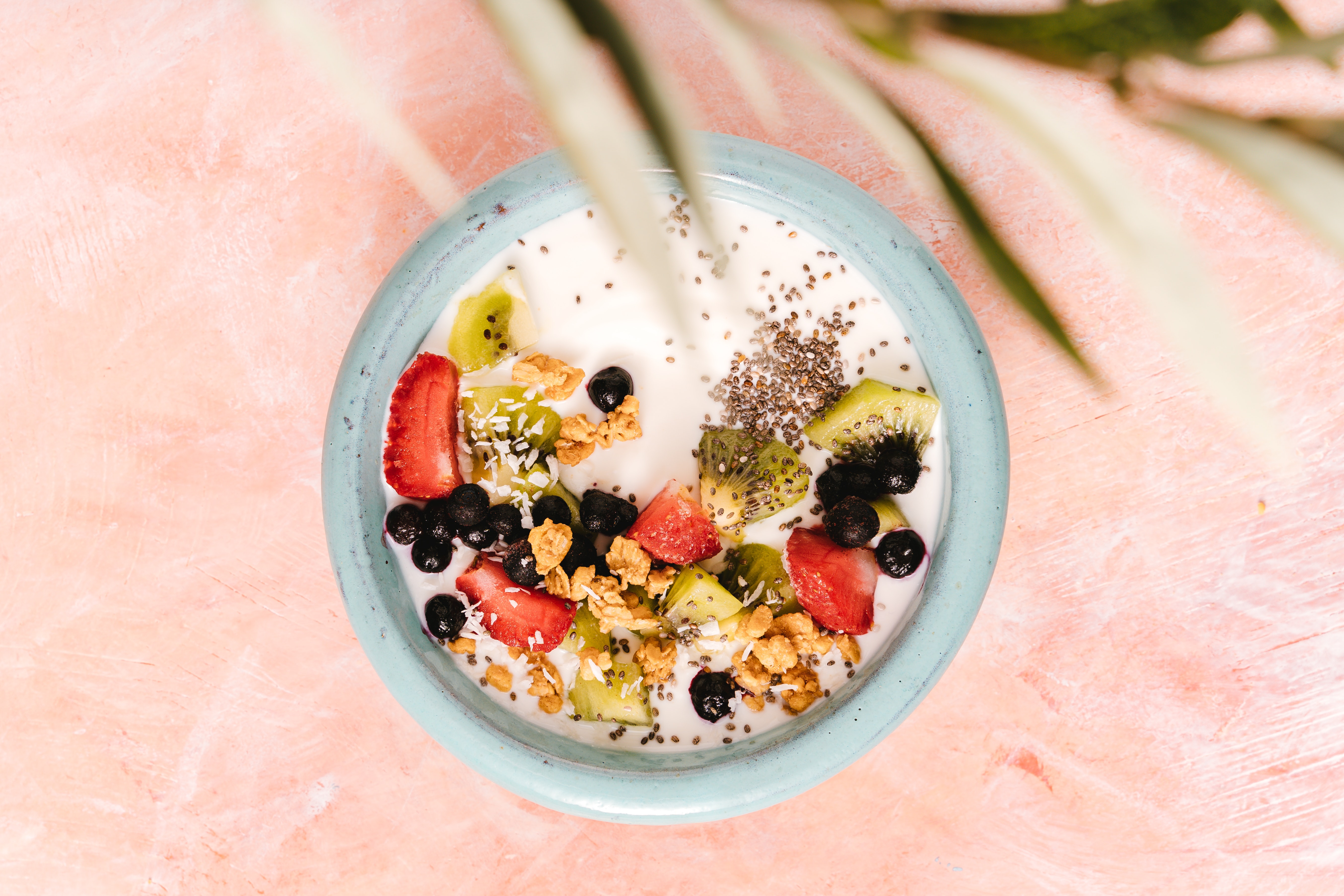 Canadian Sugar Free Breakfast
Samantha Goodwin
June 27, 2022
For those of you who practice a ketogenic diet, have diabetes, or are just looking to reduce the amount of sugar you consume. We've compiled a list of low-sugar breakfast options. All of these products are made by Canadian companies.

This is a living document that will continue to grow as we find more options. Please check back regularly.


Since its inception in Victoria BC in 1985, Nature's Path has been committed to producing organic breakfast and snack foods through sustainable farming practices. According to its website, its products were the first USDA certified organic cereal. In addition, its founder and CEO, Arran Stephens, is one of the first to earn the Regenerative Organic Certification® from the Regenerative Organic Alliance (ROA) for employing regenerative organic practices that heal and enrich the soil.

If you are looking for an organic breakfast with less than 1 gram of sugar, consider the following products: Nature's Path Rice Puffs Cereal (0g sugar), Nature's Path Flaxseed Meal FlaxPlus (0g sugar), Nature's Path Kamut Puffs (1g sugar), Nature's Path Old Fashioned Original Rolled Oats (0g sugar).




Organic Traditions boasts a long list of organic certifications on its website. They specialize in nutrient rich superfoods sourced from Certified Organic, Wildcrafted and Ethically Grown ingredients. Their Chia Seeds (Dark Whole) and Coconut Milk Powder contain no sugar.




Manitoba Harvest was founded in 1998, the same year that Canada legalized industrial hemp. With a focus on hemp foods, Manitoba Harvest seeks to provide a nutritious alternative food while being mindful of sustainable practices. This company is B Corp and Carbon Neutral certified. Try a new kind of breakfast with Manitoba Harvest Hemp Hearts; only 1g of sugar.



Good to Go makes Keto friendly snacks. They emphasize convenience so that their consumers can access low carb, low sugar snacks made with ingredients like coconuts, cinnamon and raspberries. If you are in a rush at breakfast time, try the Good to Go - Raspberry Lemon Snack Bar with 2g of sugar. It's also worth noting that Good to Go is a member of 1% for the Planet, B Corp certified, and has a TRUE Zero Waste silver certification.



Need a caffeine boost in the morning? The founder of ToroMatcha has a healthy alternative for you. Matcha provides a boost of energy without the highs and lows associated with caffeine. ToroMatcha has a variety of beverages made with organic Japanese Uji matcha and 100% natural ingredients. Along with being sugar free, their products are also vegan.


Started 2011, in Coquitlam BC, GluteNull makes gluten free and vegan baked goods. All of their products are plant based and Gluten Free Certified. They do not use refined sugar in their products, instead they rely on coconut sugar or agave syrup. Some options to try are their Fruit & Nut Breakfast Bars (2g sugar), Cherry Almond Granola (1g sugar), Buckwheat Bread (0g sugar), or Amaranth Bread (0g sugar).




ANS Performance specialize in health and fitness products. This includes shakes for fat reduction, hormone balance, fitness training and vegan options. It made its way onto our sugar free list with its Keto pancake mix and Keto sugar free syrup!



As the name suggests, Cha's Organics sources its foods from biodiverse small and medium organic farms. Since their inception, they have participated in Fair Trade and supported traditional organic farming practices. Cha's Organics' website features several recipes that utilize their products. They offer a variety of organic coconut milks and creams for baked good such as their cinnamon rolls recipe.




Flourish Pancakes make healthy pancake and waffle mixes! They specialize in high protein, keto/low sugar, gluten free and plant based pancake options. There are a wide variety of flavours including blueberry, chocolate and birthday cake with only 1g of sugar.




One Degree Organics is a family operation that seeks to provide transparency in the foods they sell. All of their packaging comes with a QR code that enables the consumer to learn more about the farmers, farm co-ops and producers responsible for the ingredients in their food. One Degree Organics support organic, plant-based and sustainable farming practices. They primarily sell oatmeal, cereal, breads, flour and seeds. For a healthy option, try their Organic Sprouted Steel Cut Oats or Sprouted Brown Rice Crisps with 1g sugar.



Based In Ontario, Second Spring uses techniques such as sprouting and fermentation to maximize the nourishing properties of whole foods. For your breakfast needs, they have a variety of organic sprouted baking mixes including organic sprouted pancake mix (2g sugar).



Anita's Organic Mill uses traditional processes (sprouting, low temperature and slow drying) to keep the whole grain nutrition intact. They use organic grains from Canadian farmers and mill them on their site in Chilliwack, B.C. There is a separate space for their certified gluten free products so celiac customers should check out what they have to offer too. They offer a variety of flours, grains, sprouted products, pancake and waffle mixes, and oats and cereals. Try their Sprouted Whole Wheat Pancake & Waffle Mix (0g sugar) or their Multi-grain Pancake and Waffle Mix (1g sugar).




Thank you for reading the Canadian Sugar Free Breakfast article. If there are any brands that you think should have been included, please let us know! Go to the contact page and drop us a line. Bon Appetit.